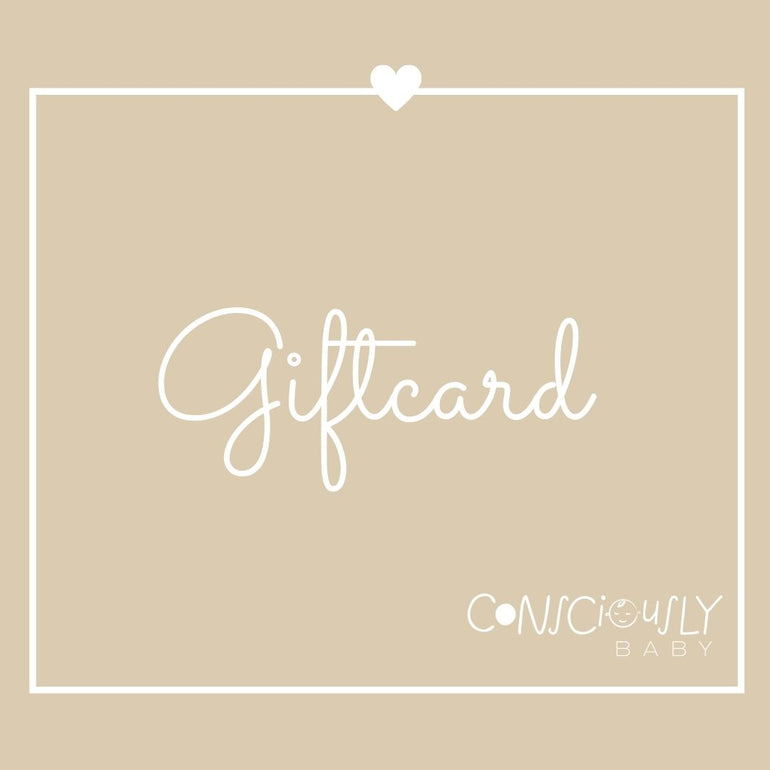 Consciously Baby Gift Card

4 interest-free payments of $14.25 with
The Annual Perfectly Imperfect Sale Returns for Earth Day
FREE U.S. SHIPPING ON ALL ORDERS OVER $60
Description
If you are not sure what size and color to gift your special someone, gift them our NEW Consciously Baby Gift Card!
SIZE & FIT
When it comes to choosing the right size of baby shoes, ensuring both comfort and proper foot development is crucial. To help you with this, we have compiled some tips to keep in mind:
Accurately measure your baby's feet to determine the correct size.
Don't rely solely on the age range indicated on the size guide, as every baby is different. Instead, use the measurements of your baby's feet as the primary guide.
Take note that each shoe style has a different fit. It's important to read our fit tips per style to make sure you get the right size and fit.
Allow some room for growth to prevent shoes from being too tight.
If you have any questions or concerns, please feel free to contact us at info@consciouslybaby.com.
SHIPPING & RETURNS
• All orders are shipped at a flat rate of $3.99 within the USA.
• Orders of $60+ are shipped for FREE within the USA via standard shipping.
• Once your order is placed, please allow 24 hours for us to pack and get your order ready. After that, standard shipping takes 2- 6 business days. 
• If you change your mind or buy the wrong size, DON'T WORRY! Our shoes are valid for return or exchange for up to 14 days after you receive your items. To initiate a return or exchange please CLICK HERE
• Please make separate orders if you are ordering both IN-STOCK and PRE-ORDER items. IN-STOCK items won't ship until the entire order is complete.

Timeless and versatile designs

Mindfully crafted by hand
Passing down shoes between generations
H A P P Y C U S T O M E R S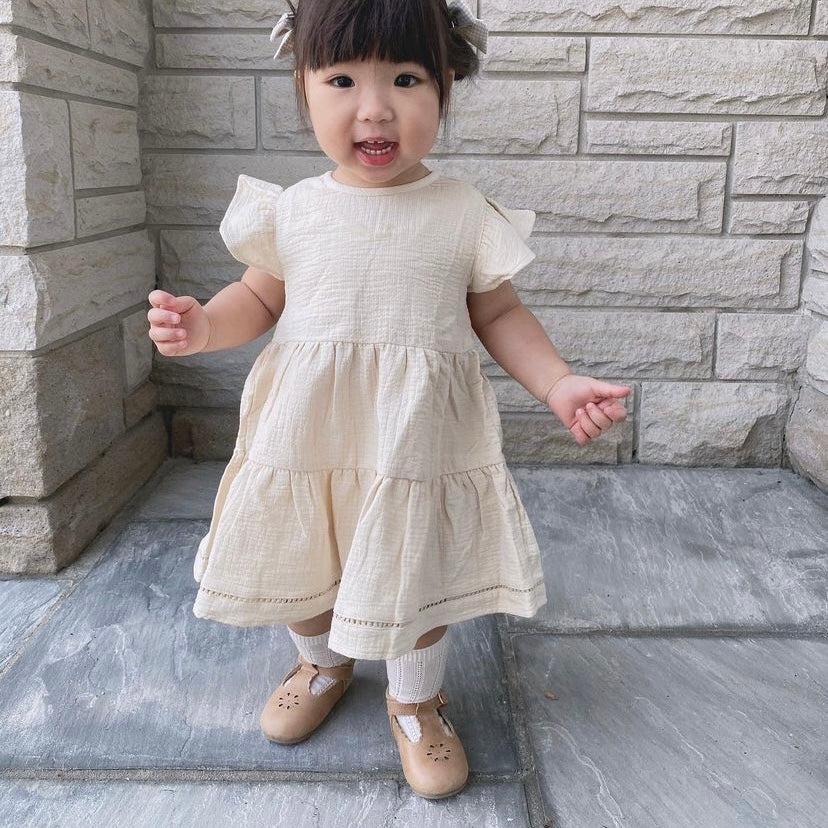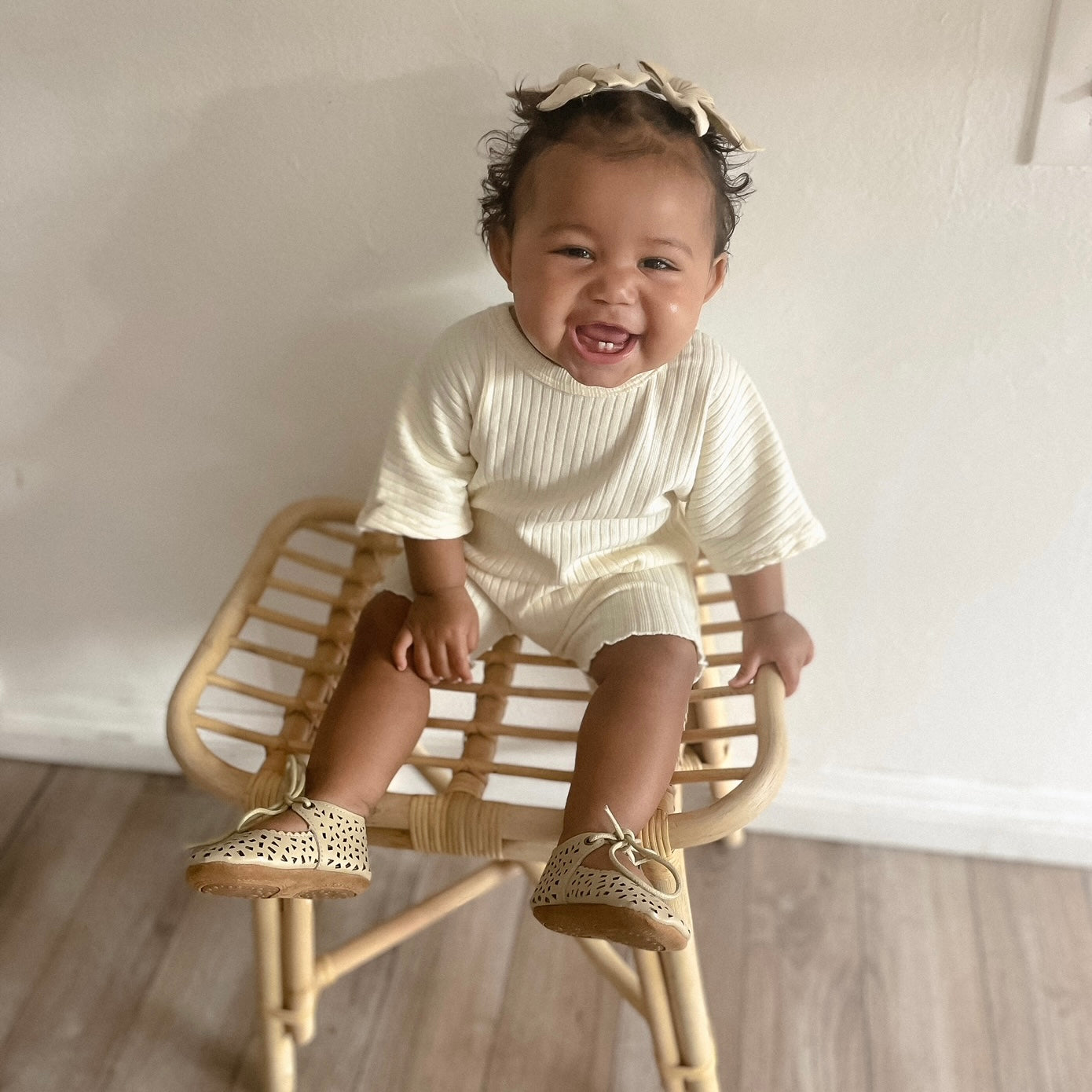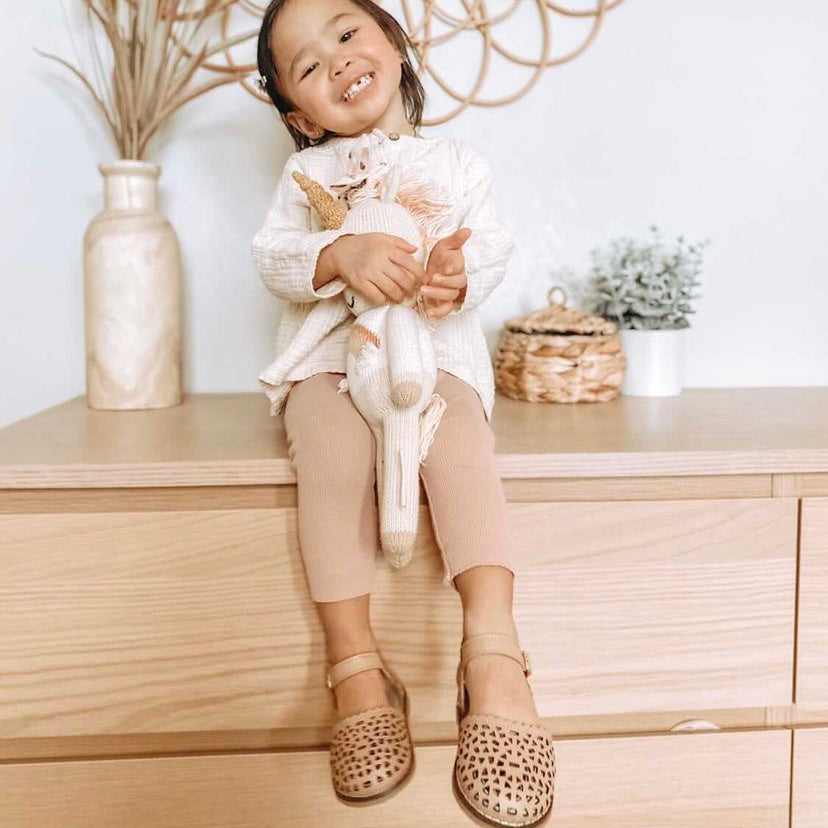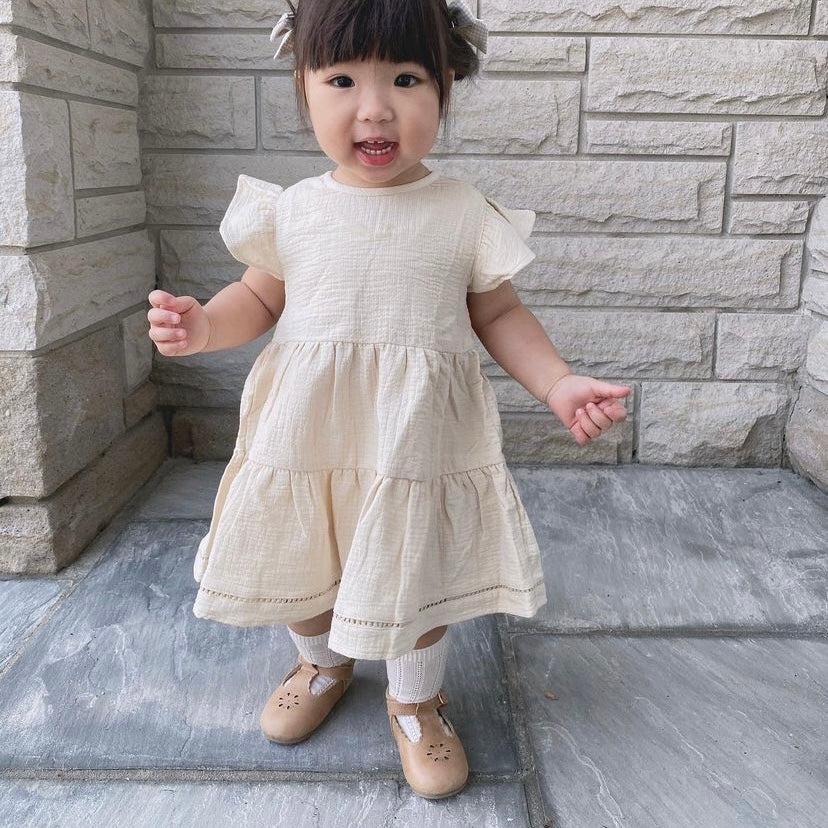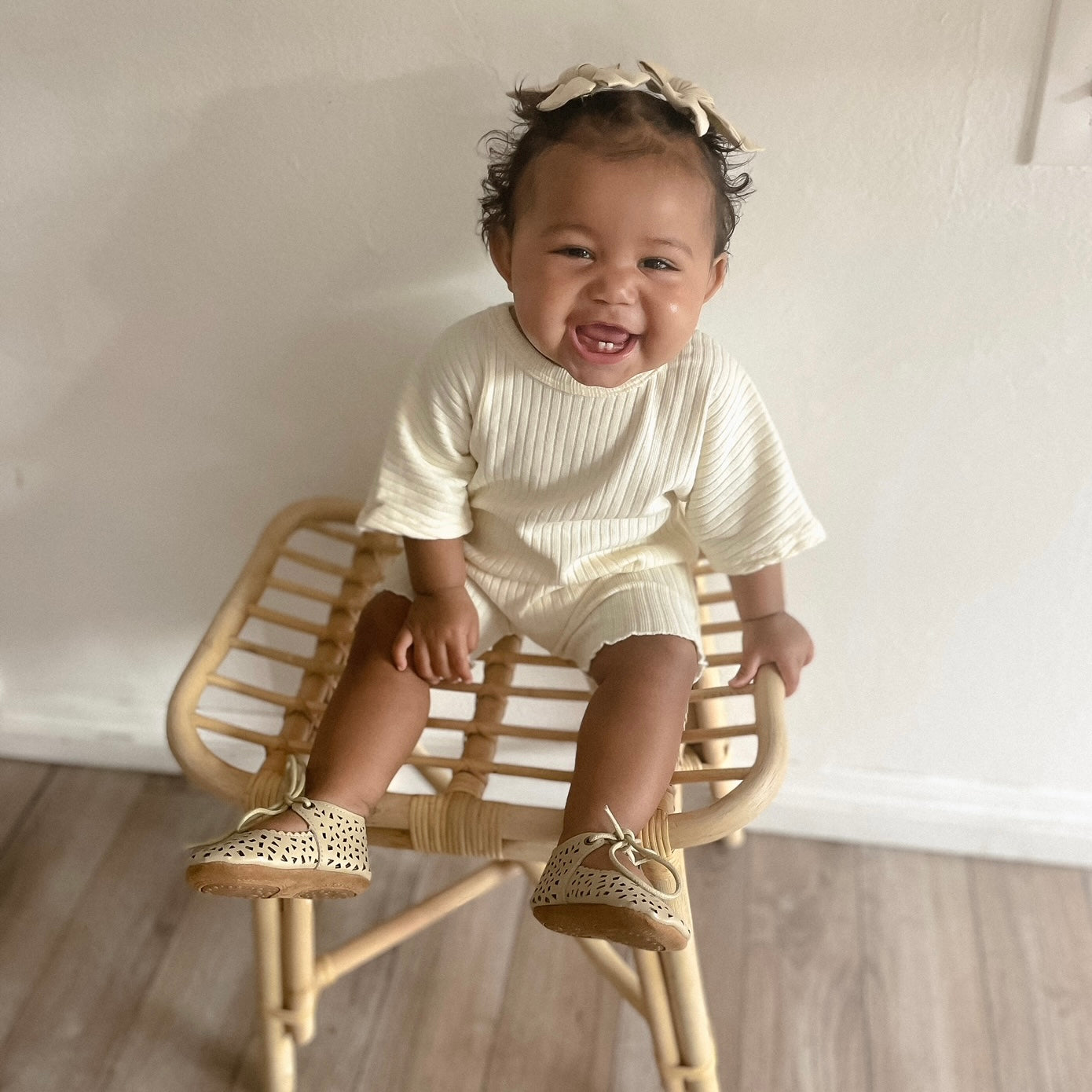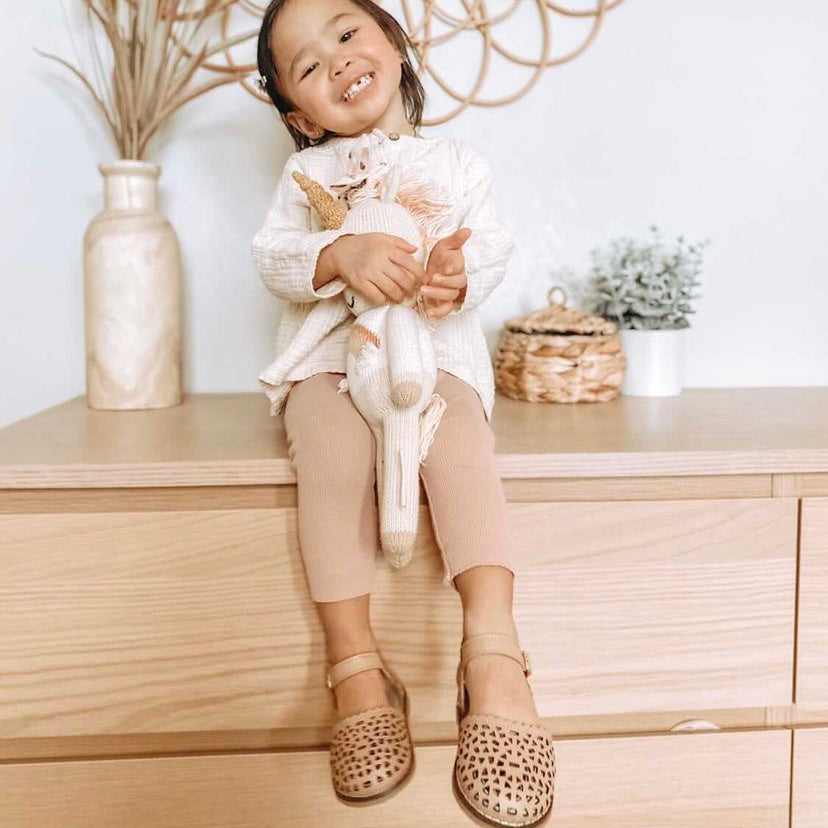 Hand made from top level Genuine Leather
Flexible non-slip rubber sole
Practical skinny laces that are kid-proof
Super flexible, allowing natural foot movement
Hand made from top level Genuine Leather
Super flexible, allowing natural foot movement
Practical skinny laces that are kid-proof
Flexible non-slip rubber sole
Why Choose Us?
Timeless Designs
Easy On & Offs
High Quality Materials
Match Any Outfit, Any Occasion
No Bilsters Guaranteed
Gender Neutral
Lightweight & Flexible
Ethical Production
Leading Competitor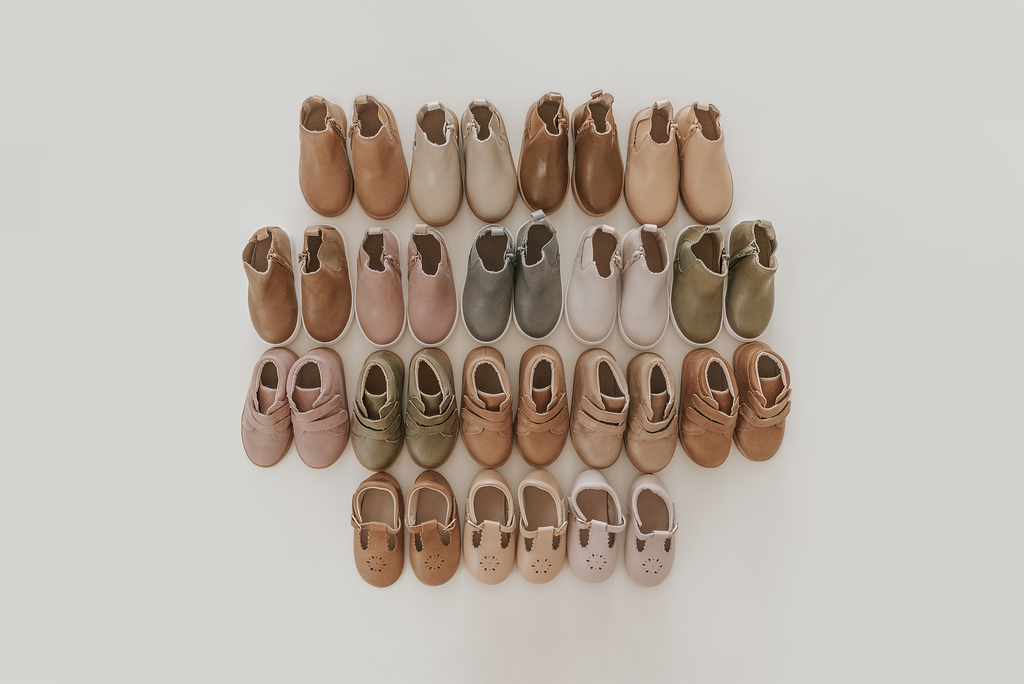 Our Philosophy
At Consciously Baby we are shaking up the children's footwear industry with modern bohemian designs that can be worn with every outfit- for every occasion. Our philosophy is to maximize wear and reduce waste. All of our shoes are mindfully designed and crafted with longevity and versatility in mind!
We launched in 2019 after noticing a need for more conscious children's fashion options, and it is our mission to influence children from an early age to be mindful about fast fashion.
OUR PHILOSOPHY
AS SEEN ON @CONSCIOUSLYBABY
We can't get enough of your little one's enjoying our shoes!