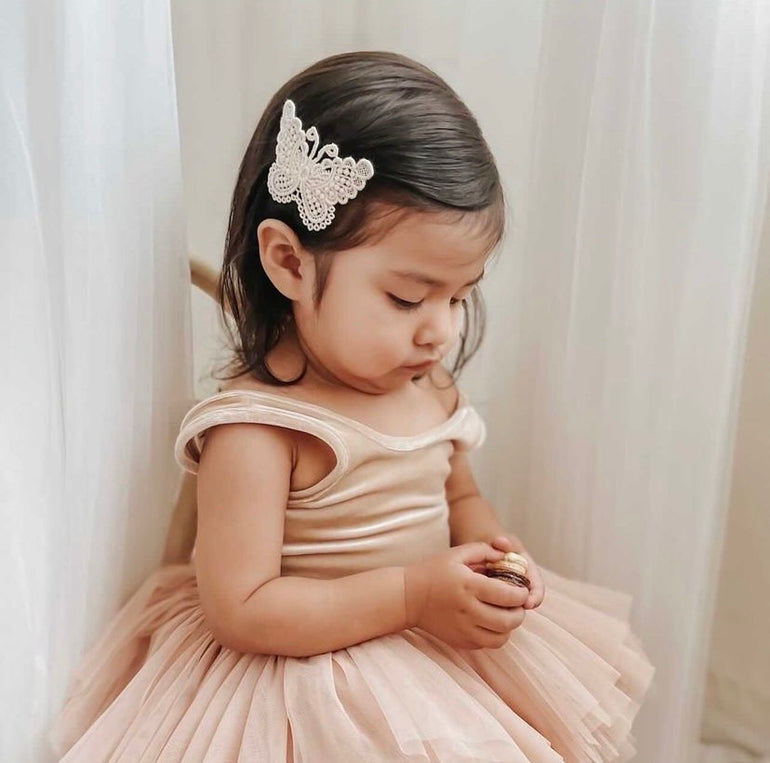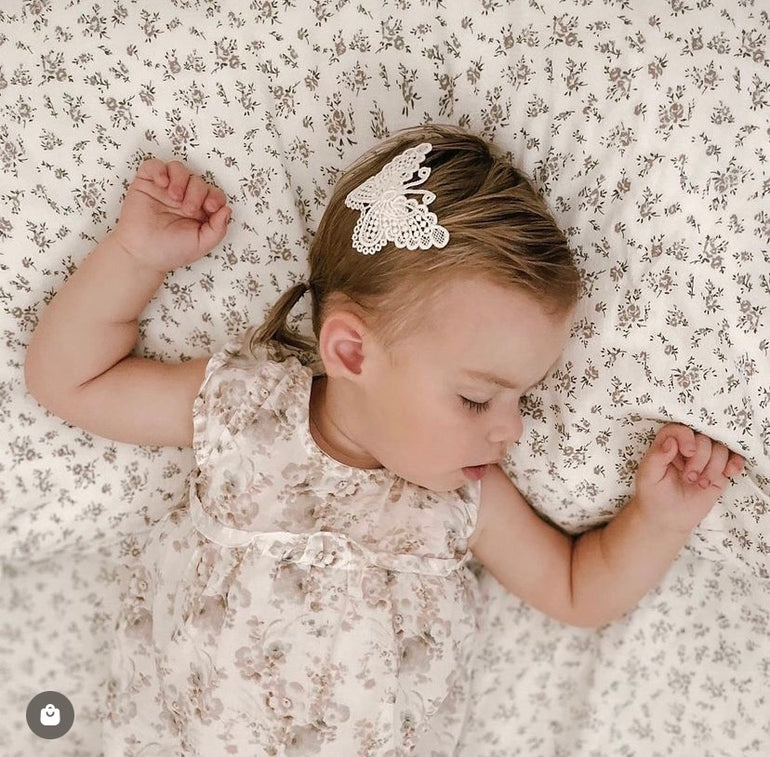 FREE U.S. SHIPPING ON ALL ORDERS OVER $60
Description
The size of each clip is approximately 2.4in wide and 2.4in tall.
Every item from Little Marshmallow is handmade with love, so each piece may sightly vary in size and pattern positioning. We take great care with each piece that we make to ensure that you are happy with the final product.
SHIPPING & RETURNS
• All orders are shipped at a flat rate of $3.99 within the USA.
• Orders of $60+ are shipped for FREE within the USA via standard shipping.
• Once your order is placed, please allow 24 hours for us to pack and get your order ready. After that, standard shipping takes 2- 6 business days. 
• If you change your mind or buy the wrong size, DON'T WORRY! Our shoes are valid for return or exchange for up to 14 days after you receive your items. To initiate a return or exchange please CLICK HERE
• Please make separate orders if you are ordering both IN-STOCK and PRE-ORDER items. IN-STOCK items won't ship until the entire order is complete.

Timeless and versatile designs

Mindfully crafted by hand
Passing down shoes between generations
H A P P Y C U S T O M E R S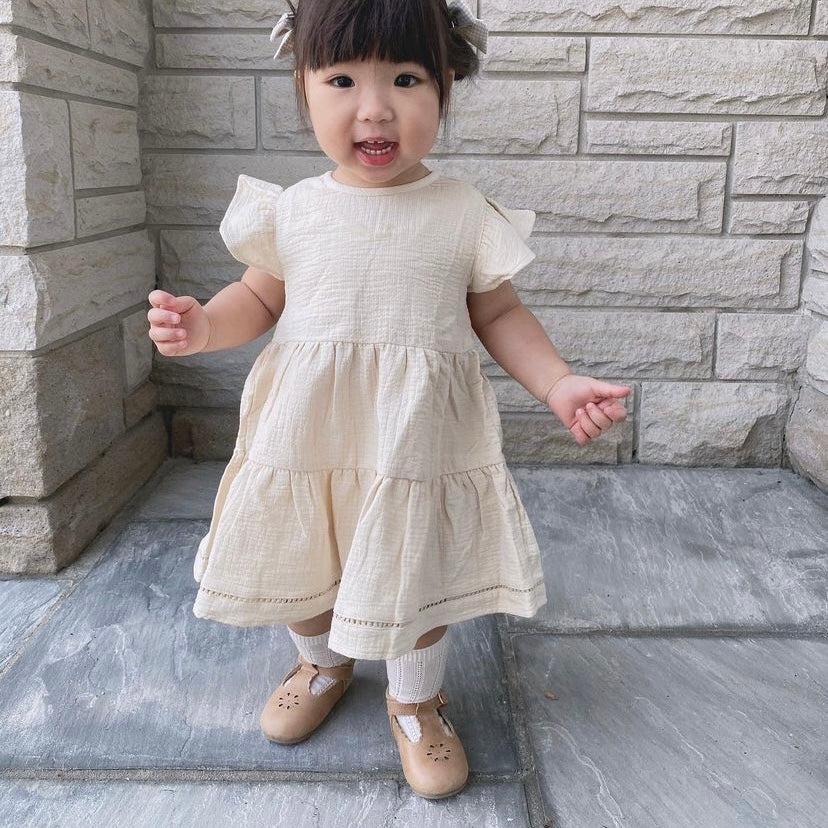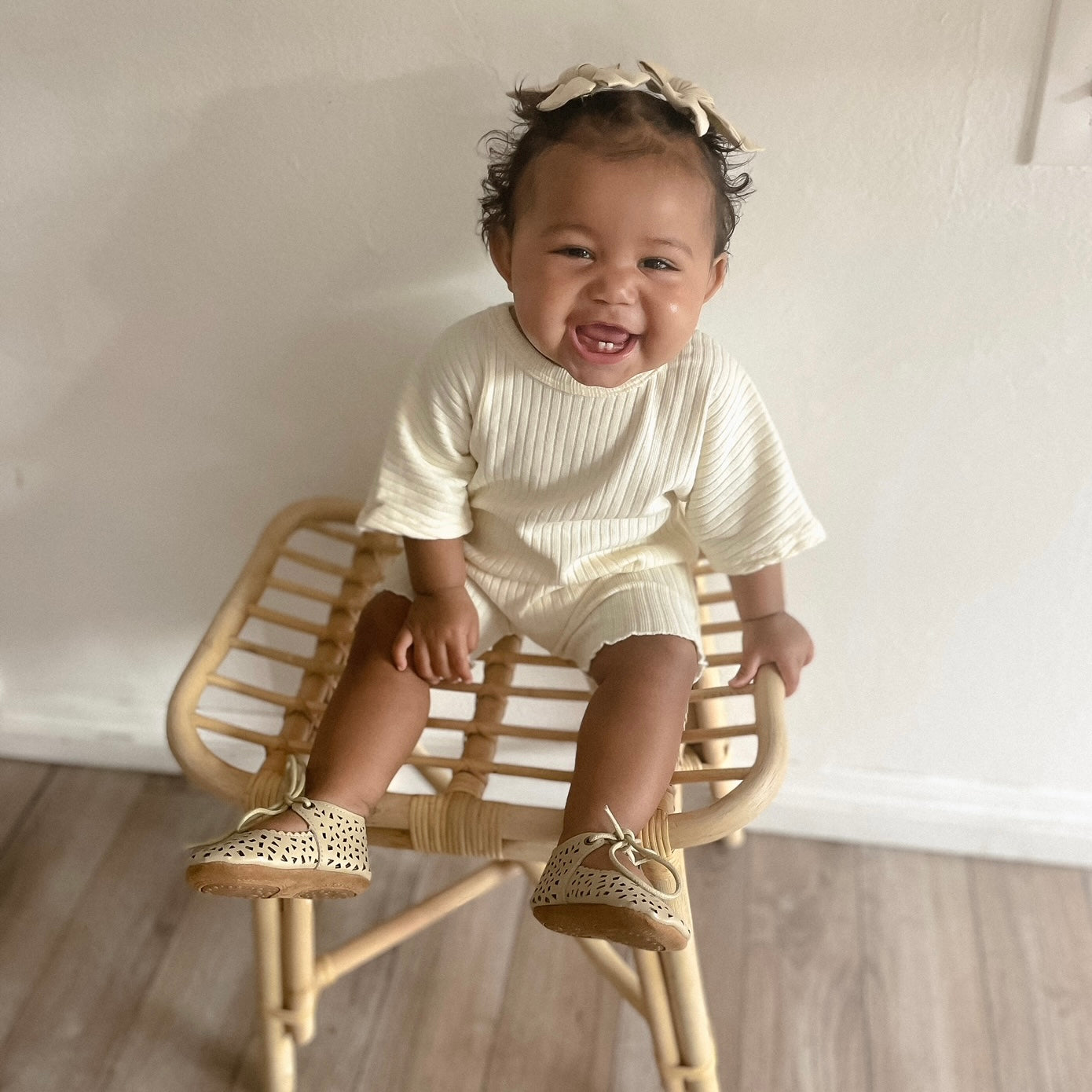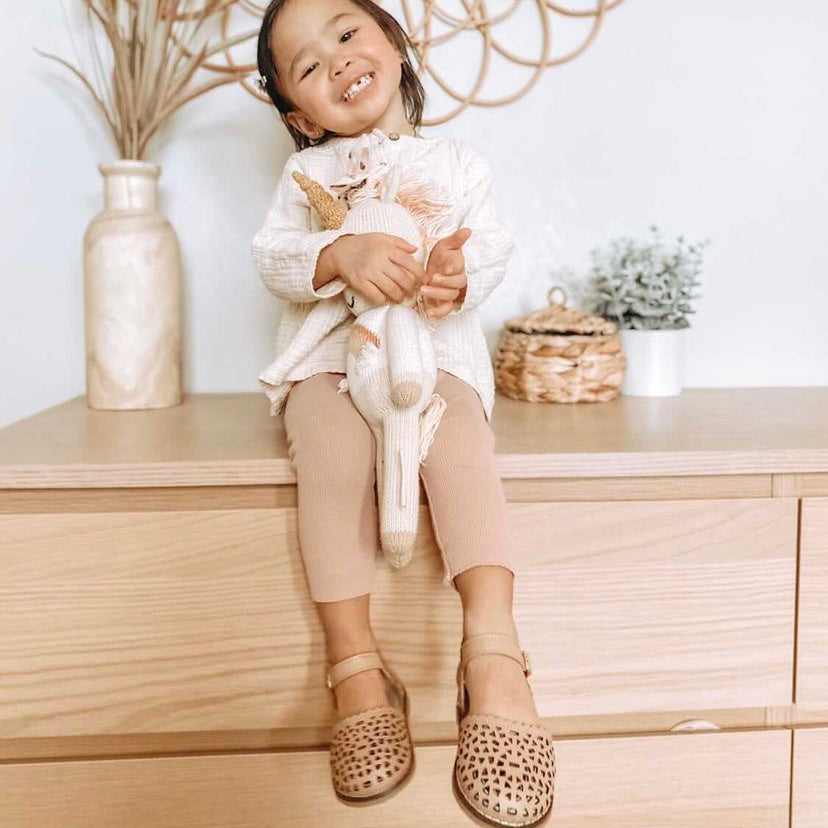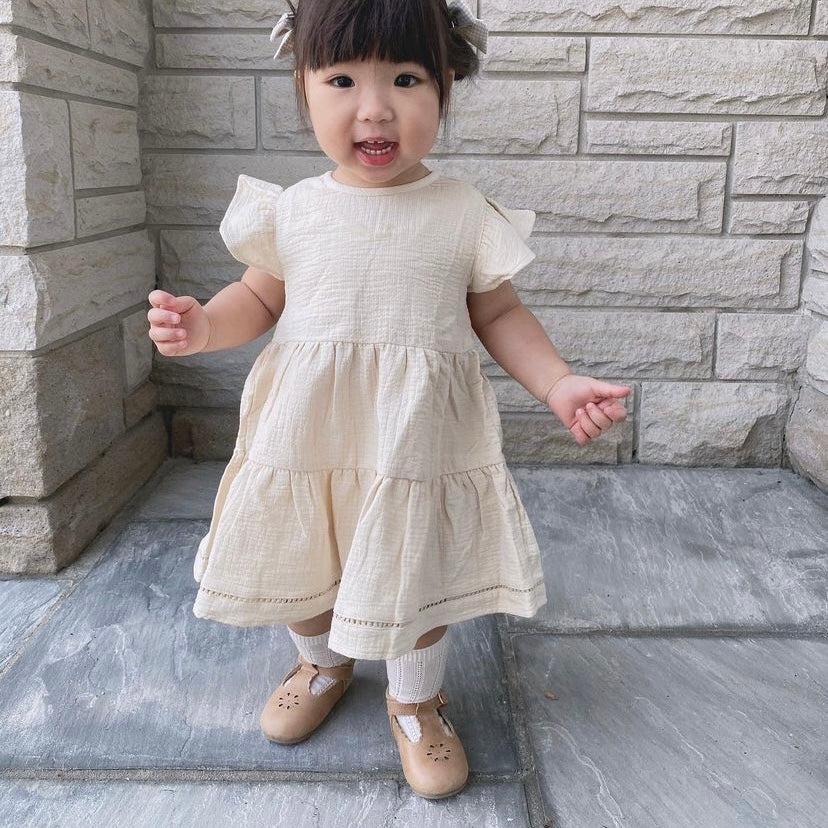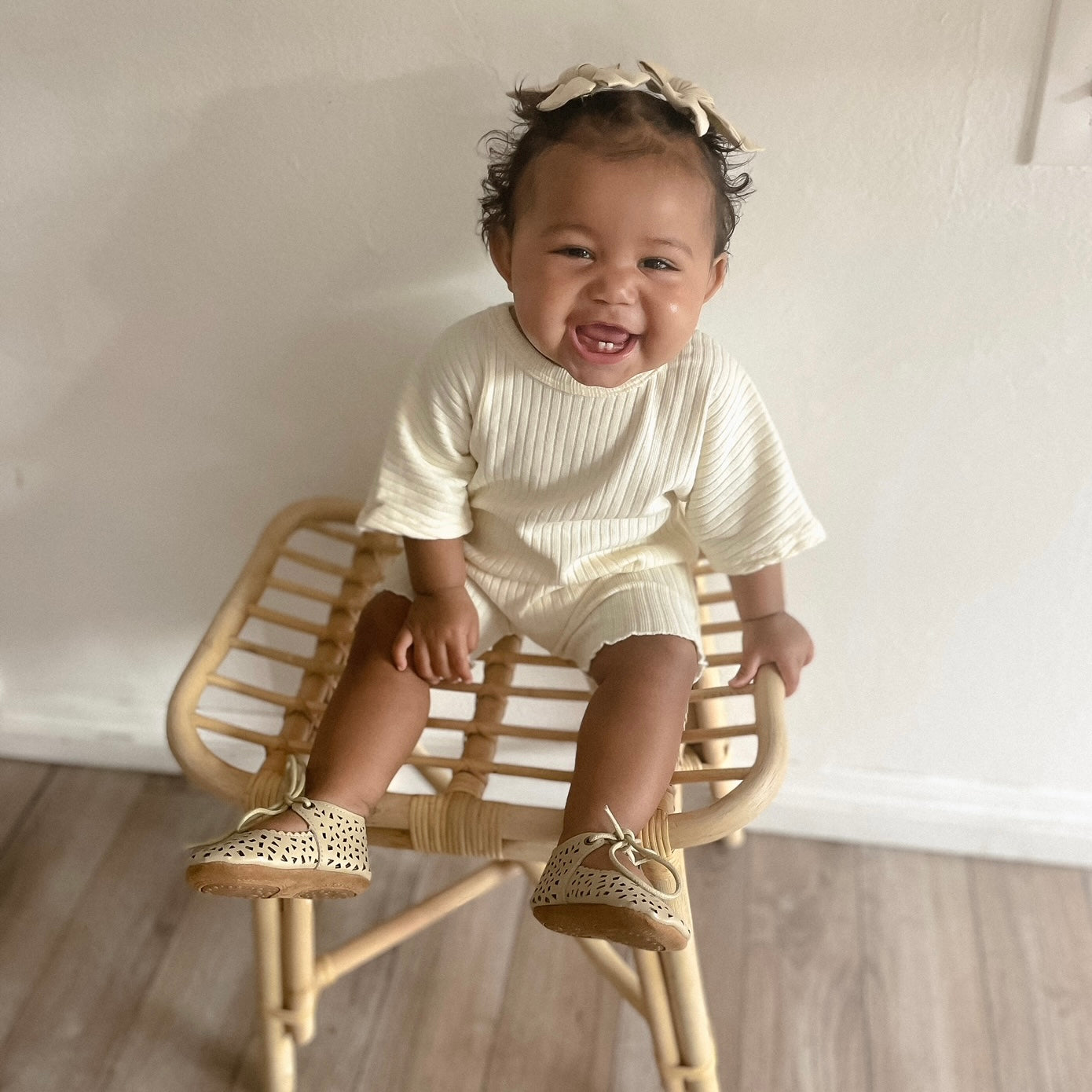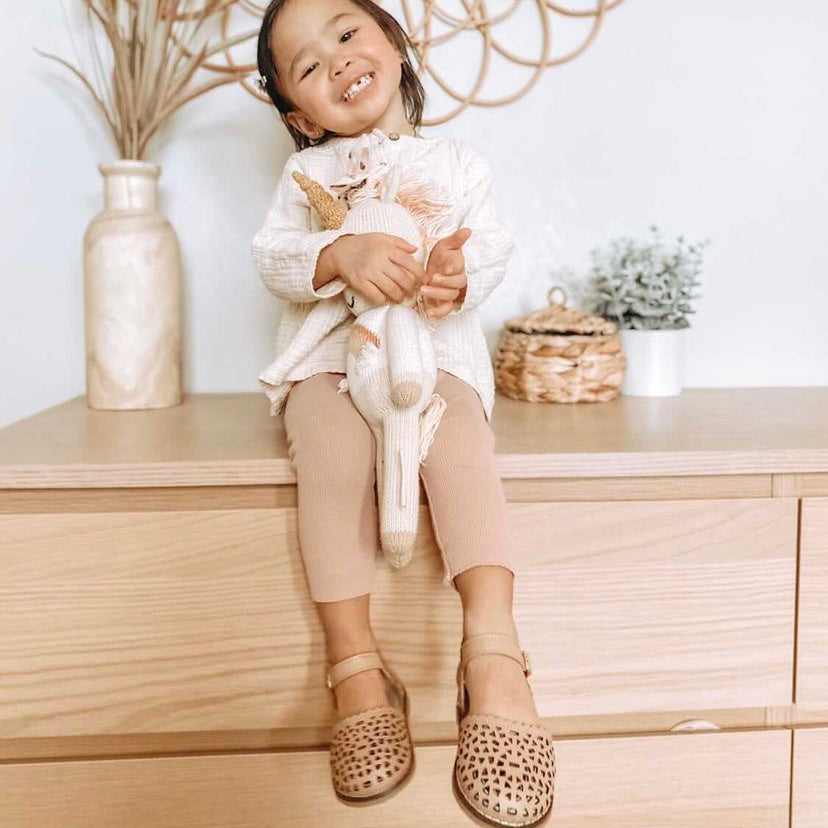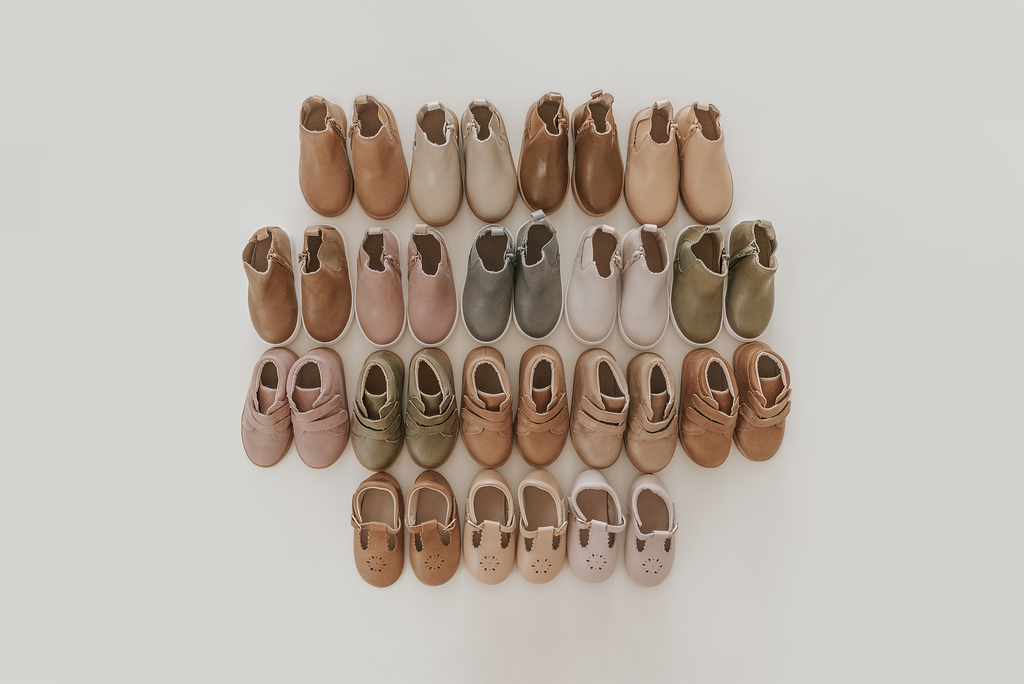 Our Philosophy
At Consciously Baby we are shaking up the children's footwear industry with modern bohemian designs that can be worn with every outfit- for every occasion. Our philosophy is to maximize wear and reduce waste. All of our shoes are mindfully designed and crafted with longevity and versatility in mind!
We launched in 2019 after noticing a need for more conscious children's fashion options, and it is our mission to influence children from an early age to be mindful about fast fashion.
OUR PHILOSOPHY
AS SEEN ON @CONSCIOUSLYBABY
We can't get enough of your little one's enjoying our shoes!